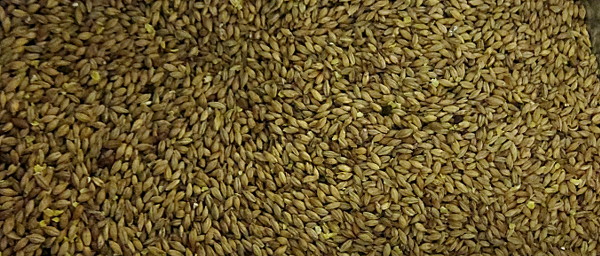 Hard to believe, but Brew It Right™ hasn't brewed an IPA since early July.  So we decided to dig into this one by researching the ingredients and statistics of a number of IPAs we enjoy and respect, and construct rough parameters and ingredient options based on them.  Then we created a unique recipe within this framework and brewed it.  We will continue refining this recipe until we Brew It Right™.
Within the Parameters
Using ingredients and characteristics of the research beers (Fulton Sweet Child of Vine, Summit Unchained #6, Summit Silver Anniversary Ale, Summit Saga IPA, Surly Furious, Hopworks Organic IPA, and Bell's Two-Hearted), we wanted to brew an IPA within the following ranges:
IBU: 60 - 70
SRM: 5 - 20
ABV: 6.1% - 6.5%
OG: 1.057 - 1.065
FG: 1.010 - 1.015
Hops: Centennial, Amarillo, Simcoe, Citra
Malt: 2-Row (US and British), Golden Promise, Crystal, Munich
Some of the beers feature less-used hops (Rakau, Palisade, Glacier, Boadicea, Pilgrim), but we're sticking with American hops.  We'll branch out to include some Golden Promise for a bit more sweetness and depth.  Since we're not a huge fan of crystal-bombs, the C60 is only 4% of the grain bill, and there's a bit of roast barley thrown in for color because nobody had Black Patent lying around.  Target OG is 15.4 Plato (1.063).
The Brew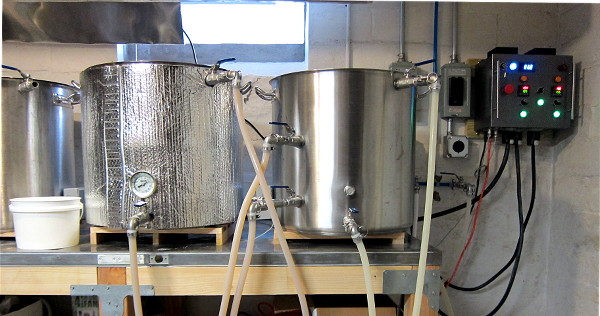 The mash got off to a great start, hitting mash temp exactly at 151F.  After about 75 minutes of mashing, sparge first runnings resulting were 14.75 Plato (1.060), and the first four gallons at 14 Plato (1.057).  Unfortunately, the sparge went long, ending up with about 8 gallons at 10.5 Plato (1.044), and the required boil gravity got mis-calculated, requiring a long boil-off.  An hour later the actual boil started with 6.5 gallons of what was later discovered to be 12.4 Plato (1.050) wort.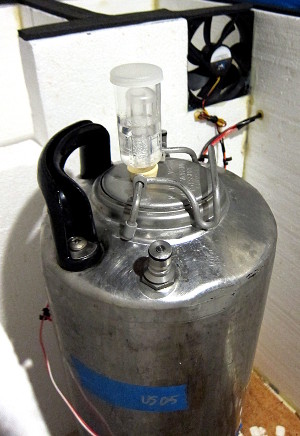 Upon realizing that the 45 minute hop addition had been forgotten, it was added along with the 30 minute hops instead.  But not to fear, 45 minute hop additions don't really contribute that much flavor over 60 or 30 additions.  Next time this is brewed, we'll skip the 45 minute and bump up the 60 and the 30 minute additions to compensate.
The boil resulted in 4.75 gallons of 18 Plato wort (1.074) chilled and kegged, with rehydrated US-05 yeast pitched and fermentation set at 67°F in the fermentation chamber.
Racking to Secondary
Wow, what an awful taste.  First off, too sweet, and the aroma hops (mostly Cluster) just don't work with the sweetness of the malt.  Maybe it will get better with time, but we certainly know what we won't do in the future: pair a large amount of Golden Promise with late-addition Cluster.