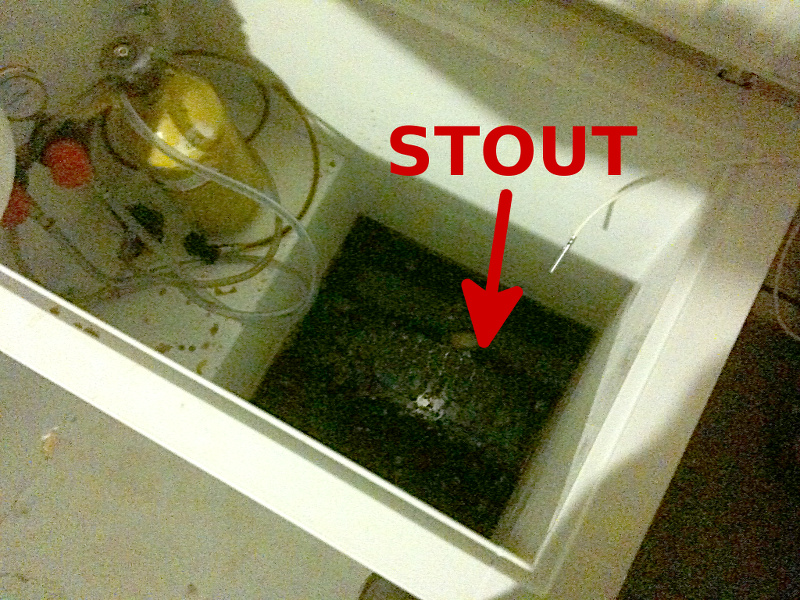 If you don't, this could be your next beer.  And no, you can't put it back into the keg and hope for the best, because you have no idea what kind of junk the previous owner of your keezer stored in there.  It just won't taste right.  How do we know?  Don't ask.  So when you have a nice full keg of delicious beer, make sure you use a wrench and don't just finger-tighten the MFL fittings onto your disconnects.
Thankfully we got to drink a few pints of the Use-it-up Stout and it was great.  So great, in fact, that we brewed it again this week and hit most of the numbers spot on.  But it's likely nothing will ever measure up to our recollection of how great our taste of the first batch was, right before it escaped into the freezer.
You have been warned.